Virtual Libraries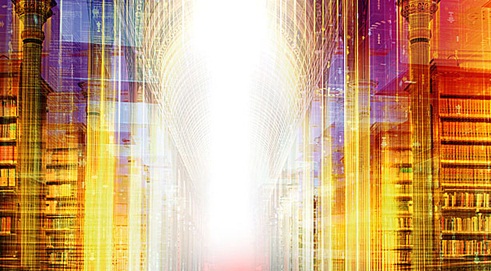 Virtual libraries are on the rise and will soon spread all over the world because of the facility to construct them. Their importance is growing by the day due to the fact that they play a vital role for authors and publishers in making their content available to users through the search engines. These libraries are like an open book because they let you search through the full text and citation fields of articles, documents and books which they custom-tag to make them easier to find anew. Their RSS feeds send out alerts and keep track of content additions and their dynamic links or URLs point users directly to search results every time someone clicks on a link. The increasing role of the search engines is giving these libraries more importance every day because they represent an environment where you can retrieve information from the Internet and at any time of the day or night. You don't have to worry about schedules like you do at the traditional print-based libraries, and this will make virtual libraries, not only scholars but for everybody, a place to visit with pleasure.
Virtual Libraries Likened Unto Open Books
This is in reality one of the most important points in favor of virtual libraries over traditional ones. They're available to us 24/7. They don't only make working easier but speed it up to a point where you can get things done in record time. We'll be more efficient now as virtual libraries become accessible to more and more people. This will bring us to point where we'll be super humans in the sense that Bernard Shaw Friedrich Nietzsche meant. Information is at our fingertips now and we have access to it through these wonderful digital storehouses.
These libraries also come with librarians who are a necessary part of the development of the digital library. They need to have specialized training and professional skills to carry out the function required of them by their users. Their roles are multifaceted and they must have the knowledge and web skills to carry them out. This is not an easy task and together with the economic implications these services face they will need special care and attention to move forward with their development. Apart from the budget, there are other issues such as migration that must be taken into account. This must be carried out adequately to achieve optimum performance. The rate of technological change is so fast that libraries have to upgrade and replace their computers on a regular basis. Salaries play an important role too because they take up a big part of the budget. These new librarians must be well-remunerated because of the important role they'll play in assisting their users. The legal issue of copyrights at these libraries has also caused a lot of setbacks for them as they fight hard to settle the shift from ownership to access. The information age has changed all of this although respect must be held as to who owns what and how it will be used, there has to be away to make these libraries work in the age of technology. Everybody will be able to use them and effectively.

Librarians Will Still Be Important
Librarians in the virtual library environment are very important in making digital libraries work. They have to acquire the techniques and web skills to be able to deliver these new forms of information resources and services. They must enter the world of digital resources both in hard and software to perform their duties in the virtual library environment.
There are also important ways to help these libraries move forward. The Internet is one of them. They can also adopt more flexible methods of delivering documents which can help them lower costs considerably. They can come together and form a web-based service system, network resources and share the cost of equipment and the physical space they occupy for their workstations.
The Impact They're Starting to Have
The idea of creating virtual libraries is still very strong and their appearance is increasing at a rapid rate as the technology revolution provides insights for the implementation of solid planning to make them function in the right way. The demand for them is also very high as more and more people look to the Internet for information. These libraries can provide it with a just-in-time delivery system.
We at Wade Hilton from Jamaica think they have a great future in this changing and evolving environment. The idea of having high quality information centers is a part of these libraries' mission. Don't forget that as always we welcome your opinion on the subject matter, so please take a minute or two to write down your ideas and send them in.

---
Get access to FREE book publishing tools, resources, and a growing online community of authors.
Learn how.
---
---
---
---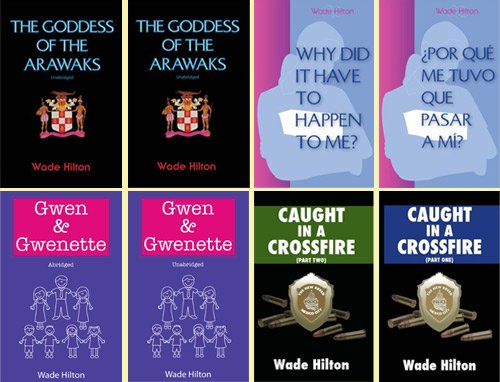 ---
Publish your book with CreateSpace:
get high royalties, low book prices, and expanded distribution.
---
---
---
---
---
Did you know that you can borrow money for real estate, business finance, or to lease vehicles and equipment, or for credit lines? Yes, you can. By establishing a business credit right here. See for yourself!
---
EasyVideoSuite is the most powerful video marketing software on the Internet. You can create your videos, then publish and market them with this drag-and-drop system. Click here to find out more!
---
---
TubeLaunch is the hottest way to make money online right now. All you have to do is upload your own or ready-made videos to YouTube and get paid for it. You can't miss out on this!
---
Learn to speak Hindi quickly and easily, just like a native speaker, with Rocket Languages. Attention available 24/7. Click Here to find out more about this wonderful technique!
---
---
Enjoy your dessert without sacrificing your health with artificial sweeteners. Here's an array of fat-burning recipes that will make you eat without guilt. Click on the link to see for yourself.
---
If you're serious about drawing caricatures, then you've come to the right place. Let Graeme Biddle reveal to you his secrets of going about it. Click here to see what I mean!
---
Check Page Rank of your Web site pages instantly:
This page rank checking tool is powered by Page Rank Checker service
---
It's always good to have somebody to count on in times of trouble. Let Registry Easy scan and safely get rid of errors and invalid entries that can cause your PC to freeze or crash. Click here for a closer look!
---
The trading revolution is here presented by the brand new Fifa ultimate team millionaire autobuyer 2.0. Take a look just to see how the program can make you millions on autopilot. It's got everything for you to succeed.
---
---
This kind of meditation will help you get rid of stress, break free from phobias and behavioral problems, and bring you into deep relaxation, long lasting peace and happiness. Click here to find out more!
---
Stop struggling and start mastering human anatomy and physiology. Learn everything you need to know in three simple days. Click here to find out more about this revolutionary technique.
---
---
---
You can sell almost anything through SaleHoo and make huge profits doing so. Unleash the unlimited potential and start making money online by clicking here.
---
Here's a great way to master the German language quickly and easily. This method puts all the fun into learning this language which is otherwise considered difficult to speak and understand. Click here to get a better idea!
---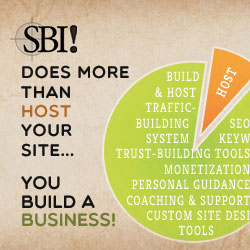 ---
---