Airlines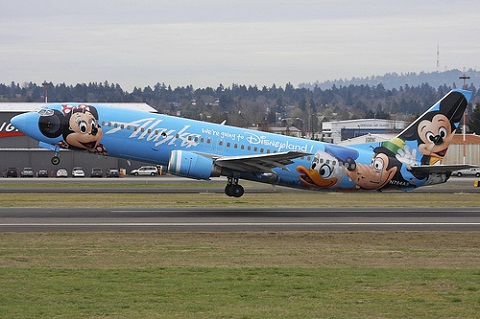 Airlines took a big blow after they were ravaged by the 9/11 slaughtering of so many innocent people. A lot of them went out of business immediately. They didn't even have time to see what was coming. No one knew that these Muslim activists would go so far and crash those aircrafts into the Twin Towers. Who'd have thought they'd have put the airlines in such a predicament? Nevertheless, and now that it has passed and gone, the airline industry must go back to the original concept of satisfying their guests' needs. They have to do that to get the business going in the adequate direction.

The Airline Industry Strives to Please its Customers
The industry, a few months after the attack, plunged into complete chaos. It contributed to immediate bankruptcy for a lot of companies. Some of them managed to merge and, thus, saved themselves from extinction, but a lot of them couldn't take the blow and quickly fell out of the picture with grave legal problems such as insolvency and severance. The only way out for most of them was to declare bankruptcy. This caused the US government to intervene although they had already played an important role in immediately revamping every security measure they knew and the ones they could come up with to avoid something of the sort from ever happening again. They didn't have any other way to go about it as they watched the industry fall apart.
Airlines would never be the same again.The path to succeed in bringing them back to what they were slowly disappeared from the map. It was more important for them to scamper for their lives and not think about making the passenger enjoy a real good quality flight. After all, that was what flying was all about: to please the customer, commuter or traveler by providing a delicious meal with wines, alcoholic beverages and an abundance of water, adequate and effective restrooms, music, videos, and movies according to the distance of the flight. At no time should the industry lose this concept of making the flier enjoy her or his trip to the maximum.
We don't want you to worry about a thing.
The high cost of fuel is a challenge that the industry must overcome. The salaries and benefits for the flight attendants must be properly negotiated. The planes must be serviced and a group of technicians must always be available to carry that out under all circumstances. Passengers shouldn't have to worry about or have anything to do with these kinds of problems. All they want is a way to fly from one point to another.The ground crew must be taken into account in every way by the industry.

Make Every Passenger Enjoy Their Flight to the Maximum
We at Wade Hilton from Jamaica want to suggest to the airline industry that they should come up with big aircrafts to carry as many people, and as safe as they can, to their destinations for a good price, although, of course, the business must be profitable. If there are airlines who are willing to make the passenger enjoy a wonderful flight, then they must come up with these kinds of planes, a very tasty meal, lots of water once more, and some kind of electronic games, videos or movies. We think that the industry still has a lot of potential and can bounce back with that original idea of giving the passenger the ride of her or his life. What use is it when flying, if it's no other than enjoying the flight? It is the airlines' duty to find ways to make the business work. No other industry is going to come by to straighten out this one, and the good thing is they have all the power in their hands to do so. People love to fly; a lot of them have to fly. Why not give it to them the best way we can? Let them enjoy the flight. That's what the business is all about. We don't want to sit down and cry over spilled milk. We want to find a solution to the airline industry. We want to fly, and, like a lot of people, we want to enjoy every minute of it. Wasn't that the Wrights brothers' idea when they flew the first plane? They wouldn't have done it if they hadn't enjoyed it. Let's keep on enjoying it for them. That's what they would want. And all we're saying is that a good meal, delicious drinks, a movie and all the amenities to make a flight as comfortable and enjoyable as possible. The industry can do it; the potential is there together with people's need to fly. At wade Hilton from Jamaica, we're going to push for the industry to come back with the idea of providing  great flights for their guests.
Feed the airline industry with what it needs; maybe a huge investment to get people flying in a relaxing and satisfying way. That vision of flying started back then and it is still alive today especially knowing that we can make flights enjoyable.

Your opinions and comments are of vital importance to us, so please don't hesitate to voice them at Wade Hilton from Jamaica. We'll go out of our way to let the world know what you think about the airline industry. Let us hear from you now. Let us know how the industry can stop losing and start earning. It is time for us the world of flying.

---
---
---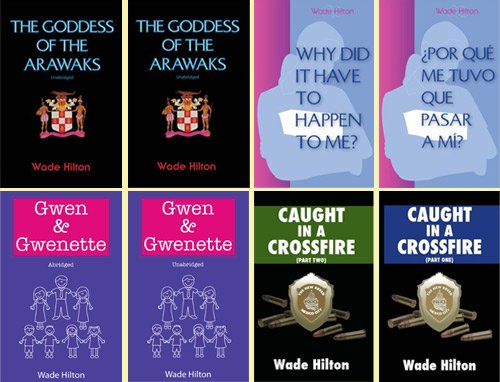 ---
---
---
---
---
---
Start watching any movie you want on your PC, Smartphone or TV set. You can download comedies, cartoons, romance, thrillers, Scifi, children movies, or anything you desire right here.
---
EasyVideoSuite is the most powerful video marketing software on the Internet. You can create your videos, then publish and market them with this drag-and-drop system. Click here to find out more!
---
---
Learn to speak French online with this proven method. It's fast and reliable and will get you speaking the language just like a native speaker in no time at all. Click here to get started!
---
Make money with SurveysPaid.com filling out forms from the comfort of your home. It's easy and fun to do. Find out how to go about it by clicking right here!
---
Piano4all is the easiest and most effective way of learning to play the piano and keyboard online. This ingenious new method will show you how to play Pop, Jazz, Blues. Ballads, Ragtime, and even amazing classical pieces. Click here to get started!
---
If you're serious about drawing caricatures, then you've come to the right place. Let Graeme Biddle reveal to you his secrets of going about it. Click here to see what I mean!
---
Great opportunity knocks softly sometimes. This is one of those times. SurfMoney is an easy work-at-home business which has all the tools to work for you automatically. Please watch the animated video and then click on member name and number.
Visit itsawinner.surfmoney.com!
---
Learn to speak Hindi quickly and easily, just like a native speaker, with Rocket Languages. Attention available 24/7. Click Here to find out more about this wonderful technique!
---
---
---
The Venus Factor is all about losing weight and keeping it off. The secret resides in the hormone Leptin which is the key to burning fat. Click here to see how weight loss is resolved!
---
After English, Spanish is the most important language spoken around the globe. Speaking it has been made an easy task with this fantastic method. Click here to start learning it now!
---