Book Sales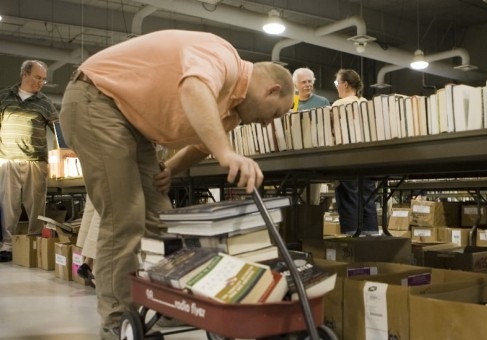 Book sales are going down at most bookstores around the world. Many people say it's because of the discovery of the e-book. Why bother to buy a book when you have access to thousands of them online? You can read them and then pass them on to a friend or relative or simply delete them from your favorite device. You can also file them and keep them in a safe place where you can even start a library, and one in which you can boast an enormous quantity without ever having to worry about insurance or storage or insects destroying them.
No wonder the sales of books as we know them have been affected considerably. The Internet has provided us with ways and means of acquiring a book fast and efficiently. You don't have to go to your bookstore or even a book fair to get your books anymore. You can do that on your computer and have them in your possession in seconds to do whatever you want with them. You can read them, give them away, or even resell them if you wish.

E-books Have Changed Book Sales
Perhaps the facility in purchasing an e-book has affected book sales; nevertheless, there has been a resurgence according to http://bookstatistics.com/. In fact, they might have been greater than we thought. The Book Industry Study Group issued a report stating that book sales have been underreported. Estimates show that revenue is way over $23.7 billion. That means that contrary to figures that show the publishing industry to be in serious problem, there might be an increase in the number of people who are actually reading. This is great news for publishers because if the number is right, which, according to them, is because smaller presses don't report their sales, then people are buying books. They are reading and even if there's a group who buys them without reading them, the figures show the earnings of the top twelve publishers: Reed Elsevier, Pearson, Thomson, Bertelsmann, Wolters Kluer, McGraw-Hill Education, Reader's Digest, Scholastic, De Agostini Editore, Holtzbrinck, and Gr. Planeta to be very high and with the unreported figures this would reach way above the original estimate.
The figures for smaller independent publishers working out of homes are also very high and in many cases go unreported because of the fact that their sales are made outside of traditional book selling channels. According to http://www.PublishersWeekly.com book sales have always been underreported. We need more mechanisms to control and measure the sales that are generated not only by the larger publishers but also by the smaller ones. Here we are thinking that books are not selling, people are not reading, publishers are going out of business when the reality is otherwise. They are selling. People are buying and reading them and independent publishers are printing away, producing their books in a formidable way. How can we justify figures this way?

Publishers Around the World
There are more 95,000 book publishers and although the number might have gone down in recent years, the fact is that they are printing and selling books. People are in reality reading. This is good news for us at Wade Hilton from Jamaica because we want more people to read. We are convinced that reading can help change our concepts of one another around the world. If more people would read, then we would find out whether this were true or not.

Most of these figures are based on findings in the US although other countries such as Germany, Canada, Australia, the UK, Japan and China have a more accurate control of the publishing industry and have reported that the publication of books is going up. China publishes more than 150,000 new titles every year and the British people take home more than 300 million books a year. The figures are there to show the rise in book sales not the fall. Australia and Canada have figures representing sales of titles originating in their respective regions and sales of imported ones. The numbers are high for both of these countries. Germany and Japan are also high on the list and have been releasing figures of record book sales.They do produce and sell a lot of books and have sophisticated findings to prove their numbers in sales.

More books are being published and sold so we can come to the conclusion, at Wade Hilton from Jamaica, that more people are reading. If more books are selling, more people are reading them. What do you think? Let us hear from you on this crucial topic, on whether people are reading or not. There are some arguments going around that a lot of people buy books but don't really read them. Even if this true, the publishing figures are there to show that more books are being printed so we can probably say that the number of people reading is going up.
At Wade Hilton from Jamaica we do appreciate getting your opinions and comments, so please don't hesitate to send them in on the sales of books as we know them today. Don't forget that we love to hear from you.

---
Shop Amazon - Best Selling Products - Updated Every Hour
---
---
---
---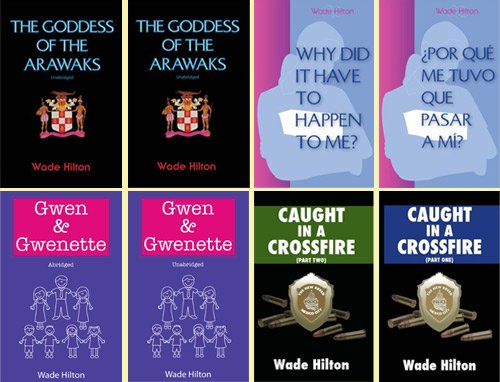 ---
---
---

---
Page Rank Checker - A free tool to check the page rank of any web site easily, without the need to install Google toolbar. This tool also allows you to display the page rank value of your web site right on your web pages.
---
TubeLaunch is the hottest way to make money online right now. All you have to do is upload your own or ready-made videos to YouTube and get paid for it. You can't miss out on this!
---
Mass Video Generator will automatically help you create one unique video per keyword you want to target, and it does with music, text, images and effects. There's nothing like MVG! Check it out now!
---
---
Piano4all is the easiest and most effective way of learning to play the piano and keyboard online. This ingenious new method will show you how to play Pop, Jazz, Blues. Ballads, Ragtime, and even amazing classical pieces. Click here to get started!
---
Learn how to belly dance from the comfort of your own home with one-on-one coaching. The results are guaranteed and you'll start belly dancing from the first class. Click here to find out!
---
Stop struggling and start mastering human anatomy and physiology. Learn everything you need to know in three simple days. Click here to find out more about this revolutionary technique.
---
EasyVideoSuite is the most powerful video marketing software on the Internet. You can create your videos, then publish and market them with this drag-and-drop system. Click here to find out more!
---
Make tons of money per month playing video games! Here's your chance to earn hard cash enjoying yourself while you go about it. Click here to join now and start making good money!
---
Learn to speak French online with this proven method. It's fast and reliable and will get you speaking the language just like a native speaker in no time at all. Click here to get started!
---
---
---
---
Make money with SurveysPaid.com filling out forms from the comfort of your home. It's easy and fun to do. Find out how to go about it by clicking right here!
---
Lottery Crusher is success guaranteed because it uses the same algorithm as the selection machines to beat the system and tells you the winning numbers. See for yourself.
---
---
It's always good to have somebody to count on in times of trouble. Let Registry Easy scan and safely get rid of errors and invalid entries that can cause your PC to freeze or crash. Click here for a closer look!
---
After English, Spanish is the most important language spoken around the globe. Speaking it has been made an easy task with this fantastic method. Click here to start learning it now!
---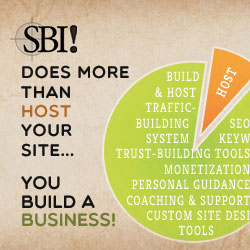 ---