Romance Books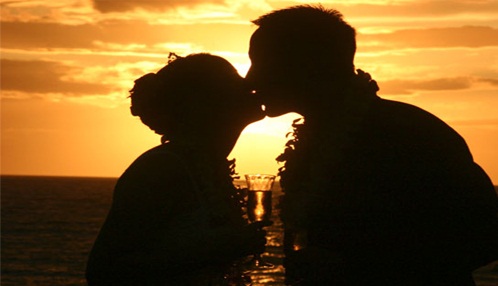 Romance books have always enjoyed an unprecedented acceptance from the majority of readers. People love romantic stories because the genre is always steamy and warm in taste. Writers of these kinds of books put a lot of love and passion behind them so that they become irresistible for their readers. The recent boom in their acquisition is proof enough that more and more people are reading them. Their demand on the market has climbed so high that they have created a special niche that publishers such as Harlequin and Avon are happily capitalizing on and have been for quite some time now. Romance novels play a special role in the lives of many people today because they help them find true happiness. They bring out the best in people who want to fix a decayed relationship with their partner. They portray characters in men and women who dream of making their story come out to be one with a happy ending. Their style is always adorned with flowers, songs of love and beautiful scenery. Romantic books will always have a special place in the hearts of their readers.
There are a lot of classical romance books that year after year seem to sell more. Love Story, Pride and Prejudice, Emma, Gone with the Wind, Lady Chatterley's Lover, Outlander, Knight in Shining Armor, Born in Fire, Nobody's Baby But Mine, The French Lieutenant's Woman, Anna Karenina, Romeo and Juliet, The English Patient, Wuthering Heights, Rebecca and Redeeming Love are just a few. They've come to symbolize love, care and passion for a lot of people who have read and reread them and given them as gifts to friends and relatives who can't stop reading them. And the trend seems as if it will only continue now that more and more people are getting into the habit of reading romance books.

The Niche Created by Romantic Novels
Romantic novels have created a special niche in literature. There's a solid demand for them not only in English but in most of the leading languages of the world. People seem to like them a lot because of the primary focus they place on a romantic relationship between two people, generally with a happy and optimistic ending. These books have a long history behind them, starting out in 1740 with Samuel Richardson's Pamela, or Virtue Rewarded. Jane Austen followed with Pride and Prejudice and inspired Georgette Heyer who came out with historical romances. These Old Shades, The Conqueror and Venetia are examples of the advent of this genre. There was no stopping the spreading of romance books by then as they entered the US and Harlequin began selling them through direct marketing to their readers. Business boomed and in 1972 Avon came out with The Flame and the Flower by Kathleen Woodiwiss, the first romance novel to be published in North America. The rest is history as romance novels slowly turned themselves into the most popular genre in literature in the entire North American region with sales of more than 50% of all paperback books. No wonder they've created such an enormous niche.

Romance books began to grow into different categories from then on and soon there were erotic romance, paranormal, humorous, suspense, general, travel, inspirational, vampire, and so forth. All the genres started to sell very well as this noted literary creation became favored by women. The percentage grew and a big section became to take on the erotic taste of this genre to more than just kissing chastely. They began to let it become more romantic and passionate, more openly described to kindle one's sexual feelings. http://librarybooklists.org/fiction/adult/romance.htm has a great overview of what Romance books have turned out to be. They've created a place in the literary world for themselves. Their success will always be a part of us. The way they're selling is enough proof although we could even go further and cite the figures of only the contemporary genre of romance books.
The New Genre of Modern Romance Novels
Modern romance novels are what they're called today and we could say this genre started off in the early seventies. Since then they've gone through a lot of new styles created by very skillful authors of which women have been taking a more important role in not only readership but authorship as well. The days of women taking the role of the weaker sex is long gone and modern romance books are here to prove that fact, to prove that women have a special place in this kind of writing.
Let's wish them the best in this field of romance, and help goad them on to doing greater things for womankind. Go ladies, go.

At Wade Hilton from Jamaica we're bound to promote reading and romance books will be among our favorite, especially knowing that we want to help make more people get into the habit of reading. We're sure all you romantic fans will have a word or two to say about our using romantic novels to promote reading. Don't hesitate to let us know what you think even if it's perhaps that they'll lose their market share.
---
---
---
---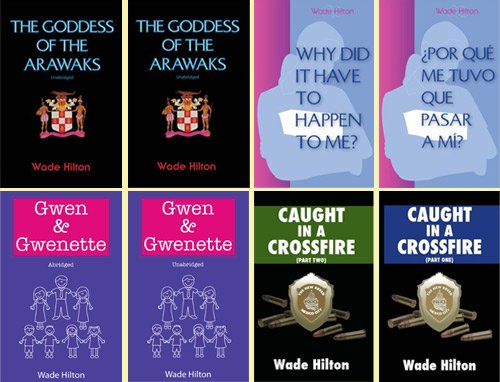 ---
---
---

---
TubeLaunch is the hottest way to make money online right now. All you have to do is upload your own or ready-made videos to YouTube and get paid for it. You can't miss out on this!
---
Start watching any movie you want on your PC, Smartphone or TV set. You can download comedies, cartoons, romance, thrillers, Scifi, children movies, or anything you desire right here.
---
Check Page Rank of your Web site pages instantly:
This page rank checking tool is powered by Page Rank Checker service
---
EasyVideoSuite is the most powerful video marketing software on the Internet. You can create your videos, then publish and market them with this drag-and-drop system. Click here to find out more!
---
Lottery Crusher is success guaranteed because it uses the same algorithm as the selection machines to beat the system and tells you the winning numbers. See for yourself.
---
---
You can learn to dance Salsa quickly with these wonderful videos. They take you through a proven, step-by-step course that'll make you start dancing right away. Click here to get started!
---
DigiCamCash can show you how to turn your photos into money. All you have to do is take your pictures, submit them online and earn hard cash doing it. Click here to learn how.
---
This kind of meditation will help you get rid of stress, break free from phobias and behavioral problems, and bring you into deep relaxation, long lasting peace and happiness. Click here to find out more!
---
Here's a great way to master the German language quickly and easily. This method puts all the fun into learning this language which is otherwise considered difficult to speak and understand. Click here to get a better idea!
---
If you're out to trade, here's an easy and realistic way to go about it. Binary Options help you earn more profits by watching and copying a live professional trader.
---
Learn how to belly dance from the comfort of your own home with one-on-one coaching. The results are guaranteed and you'll start belly dancing from the first class. Click here to find out!
---
---
Make money with SurveysPaid.com filling out forms from the comfort of your home. It's easy and fun to do. Find out how to go about it by clicking right here!
---
Download unlimited movies and watch them on your computer,TV or electronic devices. ImoviesClub membership plans include access to 45,000 ebooks archive.
---
Got A Great Story About Ur Favorite Romance Book?
Show off your romantic story right here, and don't hesitate to let us know why you think it's the best among romance books. This is the right time and place to let your voice be heard in a genre that will never go away.
---
Here's a keyword software that uncovers all the profitable niches for you to easily use the best keywords to get ranked at either the Apple or Android store. Click here to see how it works.
---
Learn Portuguese with one of the hottest methods available online. You'll start speaking the language from the very first lesson. Click here to start learning the mother tongue in both Brazil and Portugal!
---
---