Jamaican Books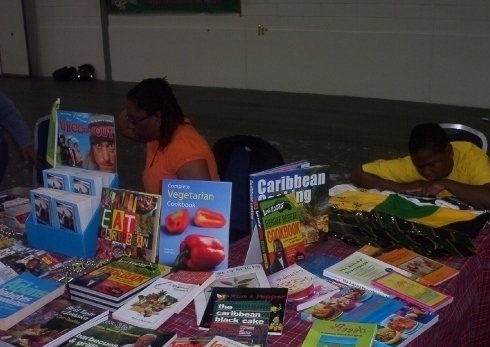 There's no special set of books called Jamaican books. As a matter of fact, the search engines don't even have a keyword or words to bring up anything on Jamaican books. They might send you to books by Jamaican authors which, of course, are nothing but a listing of books and novels and some good poetry, I must admit, that were written by native writers from the island. However, if you take a closer look, you'll find some really solid stories, novels, romance books, and poetry that could certainly stand out as Jamaican books. And that's what we intend to do make a piece of the book industry into what we're going to call Jamaican books. We don't want to be presumptuous and do something out of line, shoot our mouths off and can't back up what we're saying. But there are some really good books that we can consider Jamaican books. And they're worth reading for a lot of reasons. Let's take a look and see what makes them stand out in such a category.

Patois And English Make Jamaica Stand Out
 Take, for example, The Duppy written by Anthony Winkler. That's a prime example of what a Jamaican book could be, or should I say is. Very few native English speakers would know that a good translation from Jamaican or Patois into English would be the ghost. The book is wonderfully written and even though it has a lot of the native tongue expressed in it, any English speaking person can understand it. Hill-an'-Gully Rider by George Graham is a Jamaican book that can easily fit in this category. Just the name of it tells you that it is from Jamaica although every word in it is English. There's something about it that makes it Jamaican, you just know it. Gully reminds one of the Arawaks and you can just imagine the rider going up and down over the rugged terrain in the land of water and gullies. All of Miss Lou's books are authentic Jamaican books. We should have mentioned them at the head of the list for they contain what Jamaica is all about especially from a language point of view. They're full of Patois which probably only Jamaicans might read and understand. However, Louise Bennett is popular all over the world including the Caribbean, Africa, the US, England and Canada. Her books are what we would certainly call Jamaican. She's created a legacy that will always be at the top of the list of Jamaican books.

Every history book about the island, and there are quite a few, is Jamaican. There are several of them about Spanish Jamaica. And they couldn't be more uniquely Jamaican for some of them talk about the brutal destruction that took place by the Spaniards during their rule over the island. It was only seen as a place to be stripped of what it had of value for them. Their hacking of the Arawak people led almost to their complete annihilation as we the young entrepreneurs from Jamaica try to revive these wonderful people's heritage although it is not easy for the lack of information due to the destruction. There are history books with every bird and plant on the island documented. They are uniquely Jamaican and most certainly add to the point that there's a certain set of books that we can actually call Jamaican books.
Languages in Jamaica Broaden Books Perspective
There are now quite a few books about the pirates, especially the Buccaneers, who ran a part of the island called Port Royal. These books bring back memories of how these bandits used to live and die, too. They're typically part of Jamaica and only help to illustrate the wide variety of the history of the island. Not everyone is proud of them although their popularity has skyrocketed recently for a number of reasons. The upsurge of piracy in certain parts of the world is one of them. The Movie industry is another one because they have been producing a lot of pirate movies recently.

Novels stand out when it comes to Jamaican books for there are a lot of them and some well written ones at that: Sweet Home Jamaica, Jamaica Talk, Man's Best Kept Secret, Jamaica Underground, Ladies Jamaican, Bangarang at Carnival, The Lunatic, Bun Him, A tapestry of Jamaica, Jamaica-The Beauty And The Soul, Tour Jamaica, Herbs, Live Well, Encyclopedia of Jamaican Heritage, Discovering the Future, Anancy Mek It, Story of the Jamaican People, Jamaica Land We Love, Chat Jamaica, The Jamaican Dictionary, The Knell Of Parting Day, Inna Mi Heart, Jamaica Reverie 1955-2005, East Indians in the Caribbean, Emancipation, The Birth of Caribbean Civilization, Spanish Jamaica, The Portuguese Jews Of Jamaica, The Dead Yard, Book of Jamaica, Dog War, Going Home to Teach and Merry Jamaican Christmas are some of the best contributions of what we really mean by Jamaican Books. Every one of them has something uniquely related to the island and a unique way of bringing out what we really mean by Jamaican books. The books that are written either in Patois or English and sometimes a combination of both. It's not the story they tell but with the words the stories are told that make them of the kind they are. They're always tied up in languages, vernacular, and that gives their authors and writers a unique way to create them, to make them a Jamaican book.
There's a Special Niche Created in Books in Jamaica
At Wade Hilton from Jamaica we're always trying to stir up talks and hope we've managed to do so with this topic. It's not a common one and we know that a lot of people are going to want give their opinions, so let us hear them. Languages in the Caribbean have given a special blend to our culture and vernacular. This has opened up new doors for us to bring out our creativity in music, theatre, poetry and storytelling. It has led us to a special niche to tell the world through writing about the richness we've inherited from our forefathers. Voice your opinions with us and don't forget that they're always welcome at Wade Hilton from Jamaica. We make our best effort to answer them.

---
---
---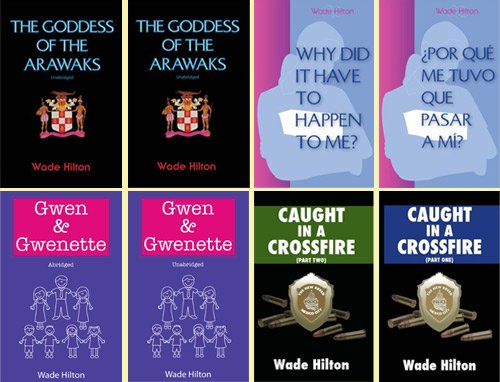 ---
---
---
---

---
Page Rank Checker - A free tool to check the page rank of any web site easily, without the need to install Google toolbar. This tool also allows you to display the page rank value of your web site right on your web pages.
---
If you're out to trade, here's an easy and realistic way to go about it. Binary Options help you earn more profits by watching and copying a live professional trader.
---
---
DigiCamCash can show you how to turn your photos into money. All you have to do is take your pictures, submit them online and earn hard cash doing it. Click here to learn how.
---
Here's a great way to make money with Internet marketing by easily creating mobile apps to generate passive income. Click here to find out exactly how to go about taking care of business.
---
---
This kind of meditation will help you get rid of stress, break free from phobias and behavioral problems, and bring you into deep relaxation, long lasting peace and happiness. Click here to find out more!
---
Here's the brilliant yoga weight loss system that'll help you get those kilos off from the places that they seem to stick to most. Click here to see what it's all about. You'll love it!
---
---
---
If you're serious about drawing caricatures, then you've come to the right place. Let Graeme Biddle reveal to you his secrets of going about it. Click here to see what I mean!
---
---
Have An Intriguing Story About Jamaican Books?
Got a fantastic story about Jamaican Books and their place in the literary world? Share it with us right here and let us know if some of them are worth the while reading.
---
Here's a great way to eat right, build a lean body and stay exceptionally fit. Find out right here how to get all the muscles you want by just following this complete nutrition guide.
---
After English, Spanish is the most important language spoken around the globe. Speaking it has been made an easy task with this fantastic method. Click here to start learning it now!
---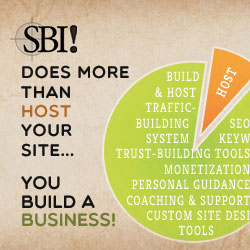 ---