Jamaican Poets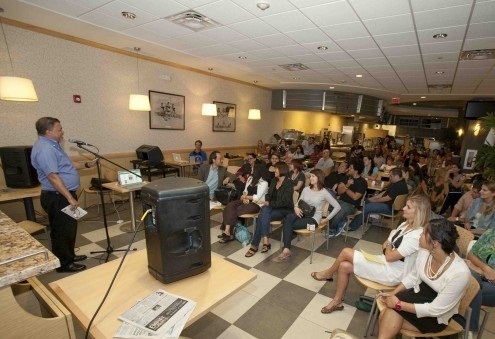 There are some really great characters behind Jamaican poets. It´s a special group of people and they deserve to be recognized as such. They've been around since the nineteenth century and have been steadily growing, moving upward with hopes of establishing a place for themselves. Some of the first figures to mention are Claude McKay, Edward Baugh, Jeremiah Gorak Fas, John Figueroa, Roger Maris, Una and Mervin Morris, Andrew Salkey, Michael Smith, and Dennis Scott and they're no ordinary people if you take a closer look at their work. The background of the Jamaican language, Patois, was already taking shape in influencing Jamaican poetry. There was nothing to stop it from standing up beside the English language as another tongue for native Jamaicans. Patois would even have more say in what was to come, the future of Jamaican poetry.There was nothing to stop this art form from flourishing now on the island of Jamaica.

The Entire Environment is Enough to Create Poetry
As time went by, this group would get bigger and better and even more widely read on an international basis. Jamaican poets were set to create a special place in English literature for a creative and unique group of people who was bound to excel because of the environment, the tropical climate and its beauty, the onomatopoeia, and the mixture of languages. English would continue to prevail, and even to this day it has, but Patois would become the next big thing to influence Jamaican poetry. Of course it's the ordinary vernacular of every Jamaican. Millions of people communicate through it. Louise Bennett is a prime example of this, Miss Lou as she was popularly known on the island, used Patois. Her poetic humor has been so satisfying for a lot of Jamaicans that many people continue to read and talk about her to this day. Jean breeze, Lillian Allen, Afua Cooper, Linton Johnson, Matabaruka, Oku Onuora, Mikey Smith, Benjamin Zephaniah, D'bi Young, No-Maddz and Levi Tafari came up with Dub, a kind of poetry based on Dub music, which has taken Jamaican poetry yet to another level.

As the group added more and more people to its list, the better it got. Great poets began to appear on the scene, not that the original group wasn't great. It was. But now the newcomers were arriving with storytelling through poems but at its best. Lorna Goodison, Arthur Hendricks, Thomas MacDermot, Brian Meeks, Pamela Mordecai, Kimberly Walcott and Olive Senior are all examples of this new kind of poetry with all its fullness in bloom that is unique of the island of Jamaica. Poems have become a part of literary life on the island and its richness is just beginning to be taken into account by groups, clubs and organizations around the world. They're the ones who are going make Jamaican poetry become a solid part of English literature. A lot of Jamaicans who have enjoyed reading these poets can tell you of the quality and sweetness of their verses. Schools, theaters and outdoor recitals are places where this form of Jamaican art is being read on a constant basis because there is life behind Jamaican poets and their poetry.
The Future For Poets in Jamaica
There's an enormous future awaiting Jamaican poets. They will have a bold new world to contemplate with and produce poems of a new era. The Internet will of course be one of their important tools and it will take their poetry to places that were once unknown to them. More people will have access to them. They'll be able to enjoy them because of the art form that without any doubt will take from its past and combine it with the present to produce beautiful poetry now and in the future. The surrounding, the flora and fauna, the sounds, the languages, are so unique to the region that they'll all give the poet a taste of creativity to write them. It is only natural that this kind of storytelling on the island will proliferate for everything around the poet is blended with harmony and a force that can activate every poet's imagination. S/he can feel, hear, touch and see much more because of the atmosphere. Jamaican poets are destined to have a place in history and we the young entrepreneurs from the island are going to go out of our way to make this dream of enchanting the world with our poetry come true. We want the planet to know about this art form on the island. It is worth the while reading because we know that everyone who comes in contact with it is bound to be thrilled by everything it stands for. Go ahead and see if you'll like what our poets have to offer.

Contribute to Poetry in Jamaica
Don't forget that at Wade Hilton from Jamaica we always welcome your ideas and suggestions to whatever concerns us and the subject of Jamaican poets and poetry is one of them. Let's hear from you as soon as possible especially to let us know what you think about this kind of creativity in Jamaica. You can read some right here online if you wish. We'll help you choose from whatever whets your appetite, so don't hesitate to get in touch with us.
---
---
---
---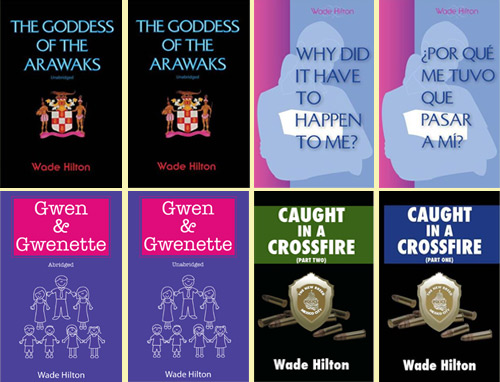 ---
---
---

---
Page Rank Checker - A free tool to check the page rank of any web site easily, without the need to install Google toolbar. This tool also allows you to display the page rank value of your web site right on your web pages.
---
Here's the brilliant yoga weight loss system that'll help you get those kilos off from the places that they seem to stick to most. Click here to see what it's all about. You'll love it!
---
Here's a great way to eat right, build a lean body and stay exceptionally fit. Find out right here how to get all the muscles you want by just following this complete nutrition guide.
---
This kind of meditation will help you get rid of stress, break free from phobias and behavioral problems, and bring you into deep relaxation, long lasting peace and happiness. Click here to find out more!
---
You can sell almost anything through SaleHoo and make huge profits doing so. Unleash the unlimited potential and start making money online by clicking here.
---
After English, Spanish is the most important language spoken around the globe. Speaking it has been made an easy task with this fantastic method. Click here to start learning it now!
---
---
---
It's always good to have somebody to count on in times of trouble. Let Registry Easy scan and safely get rid of errors and invalid entries that can cause your PC to freeze or crash. Click here for a closer look!
---
EasyVideoSuite is the most powerful video marketing software on the Internet. You can create your videos, then publish and market them with this drag-and-drop system. Click here to find out more!
---
---