Jamaican Publishers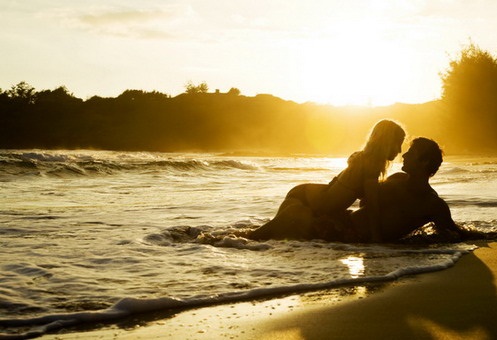 There are very few Jamaican publishers. They haven't been given the needed publicity to obtain more clients to continue their endeavor and the hard hit publishing industry has brought some of them to extinction. Of the existing ones Ian Randle Publishers Ltd might be at the head of the list. They deal with several kinds of publications including Biographies, Sports, Caribbean history, travel and music. They have just launched their market in the UK. The University of the West Indies Press has published a lot of novels, textbooks, articles, short stories, and books on Caribbean history, cultural and gender studies. They have played a prominent role in the publishing industry in Jamaica in terms of education and political science ever since they came  into existence. Arawak Publications deals mainly with journals, academic and children's books. They are not as widely known as the UWI Press or Ian Randle. Eyeedit is in the business to mainly provide services in writing, editing and proofreading. They're very good at what they do and seem to have survived the shakeup in the publishing industry. Panache Communications Inc. publishes the Panache Jamaica Magazine and offers services in printing and e-publishing. Jamaica Publishing does not only deal with publishing books but offers web design in an innovative way. Shawn Johnson & Associates based in St. Andrew, Jamaica offers complete consultant in a series of publishing needs. They also work closely with schools, helping educators with different kinds of improvement programs. SunZone specializes in children and family entertainment products and seem to be good at what they do. LMH Publishing Limited deals mainly in the publication of educational books. They're widely known in their field and can be easily found on the list of publishers in Jamaica.

Online Publishing Changed The Industry in Jamaica
There are also a few others such as The Caribbean Law Publishing, Carlong Publishers, Heritage Publishers, Kingston Publishers, Jamaica Publishing House, Periwinkle Publishers and Paschal Press—all of the above-mentioned are followed by Ltd—that carry out a series of publishing needs. They do their best to help new and promising authors get published although most of them are turning to self-publishing because of the facility encountered now from Amazon and Google. A lot of them are going to have to find ways and means to survive. Perhaps they'll have to launch their services on a worldwide basis, concentrating especially on countries in the Caribbean and a handful in Central and South America.
Publishers in Jamaica will be faced by even harder times due to the fact that most of the leading international publishers such as Penguin, Simon & Schuster, Random House, Dorrance, Bantam Books, Baker and Taylor and a few others are doing everything to take on more authors. Amazon's CreateSpace and Google's Partner Program or Lulu.com are also putting a strain on a lot of these publishers by giving authors an upfront opportunity to publish or self-publish their books. If you have a computer, access to the Internet, some basic knowledge about the software to be employed, and your manuscript is ready, you can publish your book now all by yourself. This caused a lot of publishers to close their doors and the Jamaican ones are no exception. Things just got too hard to stay afloat. For most of them to survive they'll have to come up with solid ideas to be able to resist the onslaught of the new publishing era.
Publishers Must Find a Way to Survive
Photocopying has played another important role in the downfall of a lot of Jamaican publishers. It is very easy now to have access to some kind of photocopying machine both at work and at home and a lot of teachers and educators look forward to them because of the necessity in solving their immediate problems for the classroom. In many cases the Ministry of Education cannot provide the needed materials for many schools, so in order to get the work done teachers as well as students have to depend on photocopying. There's no other way around the story although even the principals in this case are aware of the fact that they're infringing on copyright holders for in almost all the cases no one bothers to get permission to photocopy anything. They just go ahead and do it because of their necessity. 
The future looks bleak for Jamaican publishers. Their survival depends totally on themselves. The advent of online publishing has driven the industry not only in Jamaica but around the world to its confines. Many publishers have either merged with others or closed their doors completely. They simply could not find a way out. However, quite a few of them are still afloat and are hoping that the tides will change in the future and to their favor.
The Future Looks Bleak With The Onslaught
At Wade Hilton from Jamaica we are searching for ways and means to help publishers survive and as always we appreciate your suggestions, comments and opinions on how to help these people find a way out of their predicament for they certainly have one with the onslaught of online publishing. Let's hear from you as soon as possible with a solution to the problem at hand.
---
---
---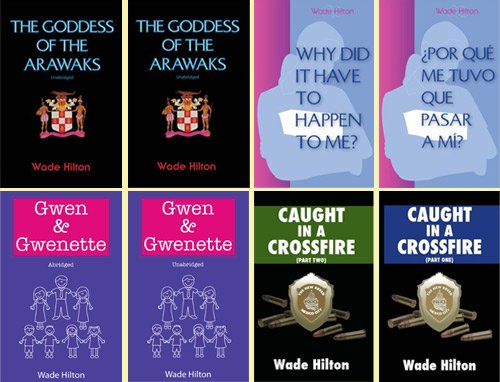 ---
---
---
---
Page Rank Checker - A free tool to check the page rank of any web site easily, without the need to install Google toolbar. This tool also allows you to display the page rank value of your web site right on your web pages.
---
Here's the brilliant yoga weight loss system that'll help you get those kilos off from the places that they seem to stick to most. Click here to see what it's all about. You'll love it!
---
After English, Spanish is the most important language spoken around the globe. Speaking it has been made an easy task with this fantastic method. Click here to start learning it now!
---
It's always good to have somebody to count on in times of trouble. Let Registry Easy scan and safely get rid of errors and invalid entries that can cause your PC to freeze or crash. Click here for a closer look!
---
---
Coolbeat has it both ways when it comes to audiobooks: You can either get published or download and listen to all the great books you've always wanted to. Click to take a listen.
---
Here's a top-rated online GMAT course that is complete with video instructions and explanations. You have access to practice quizzes and core frameworks and a logbook to track your progress.
---
Here's a great way to make money with Internet marketing by easily creating mobile apps to generate passive income. Click here to find out exactly how to go about taking care of business.
---
---
The Venus Factor is all about losing weight and keeping it off. The secret resides in the hormone Leptin which is the key to burning fat. Click here to see how weight loss is resolved!
---
---
Have A Fantastic Story About Jamaican Publishers?
Do you have a great story about Jamaican publishers? Share it with us right here and let us know if there's a niche created by these people in the world of publishing.
---
The Indie Film Finance Guide is a simple way for you to come up with the money for your film. They don't beat around the bush; they reveal all the secrets up front so that you can succeed in your endeavor.
---