Publishing Your Own Book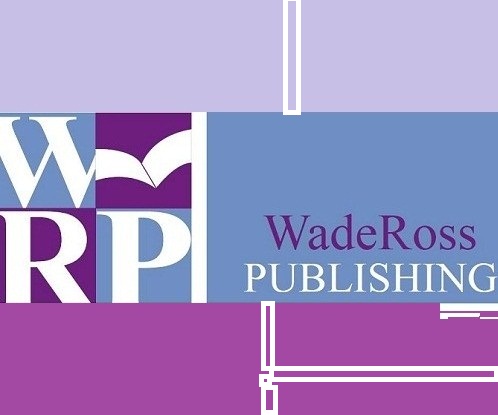 There are a lot of good online companies out there to help you publish your own book. One of the first ones that comes to mind is Lulu.com. With their print on demand or POD system you can publish your book for little and nothing. You really decide on the amount you want to spend by choosing one of their publishing packages. Don't forget that there must be some effective marketing strategy behind the sale of the book especially if you're publishing for the first time, and wipe the get-rich-quick idea from your mind if you happen to believe that just by publishing your book a lot of money will be flowing your way. As a matter of fact, I've been reading about this lately: that there are quite few newcomers to the online world who think that by having their book published they'll automatically get money. I don't know where this idea came from because there are a lot of authors out there who know how hard it is to sell a book. Maybe there are some of them who have had some luck by getting on a talk show or a news program or some good publicity from some of their publishing agent and have made some money out of it. However, this is not always the case and quite a few of us suffer after having the book published because we don't have the economic possibility to absorb the shock of all the mistakes we might run into when we publish our own book.
Publishing Made Easy by Certain Companies
Amazon's CreateSpace is another of these publishing companies that comes to mind. You can publish your manuscript with them practically on the same basis as Lulu.com. They'll charge you for the publication of the book, together with shipping and handling, if you know how to upload your manuscript with the front pages and the front and back covers. All you have to do is sign up with them and make your decision whether to take one of their publishing packages or the do-it-yourself option. If you really want to get published, CreateSpace is a great way to go about doing it. 
Google's Partner Program is also high up on my list of those who can help you publish your own book. Like the others, they have several ways of getting your book published physically or electronically. There are also many packages to help you market the book and as one of the biggest search engines they can help you brainstorm your keywords and find the right niche for your book. Of course all of this is for a price. Smashwords.com is another one that can help you get your book out there. They'll help you convert your document, once it is uploaded to their platform, into several different formats at no cost at all. And just like the KDP they won't charge you a thing until you sell a copy from their site.

Make Your Dream of publishing Come True
There are several other professional services such as mashable.com, iuniverse, blurb.com, sun-fly-printing.com, oprah.com, pandamian.com, pothi.com and a host of other companies that can help you publish your own book in an inexpensive way. Most of them are using the POD system and can easily store your book and publish it when there's an order. This print on demand arrangement has been very successful because it saves you a lot of money which you'd have to spend on printing, insurance, shipping and handling and a few other items that must be taken into account in order to publish your own book. If you're only interested in printing the book, there are hundreds of them who'll do it for you at very low price. This of course is without any other of their publishing services and you'll have to upload all the information to their system.
Anybody can publish a book nowadays. The truth is that it's not hard as some people might tend to believe. All you have to do is search for one of the publishing agencies to assist you in carrying out your endeavor. The days of knocking on door after door to get your book published is long gone. You don't have to do that anymore because you can have your book published in minutes by finding an agent of your choice right here online. They'll take care of everything for you especially if you're just out to get the book published. That's the message we want to get across here: getting the book published. You can do it by yourself by following some simple and straightforward rules right here over the Internet which has made publishing your own book so easy. All you have to do is put your mind to it and go through the steps to get your publication out there, before the eyes of the world.

We'll Show And Tell You How To Do It
At Wade Hilton from Jamaica we can help you get your book published with some intact online coaching and for free. Don't hesitate to get in touch with us if you're in need of publishing your own book. It's not hard and we'll be more than happy to show you how to go about it. Don't forget to let us know about your comments and opinions on how to publish your own book. We hope that the story has been to your liking.

---
---
---
---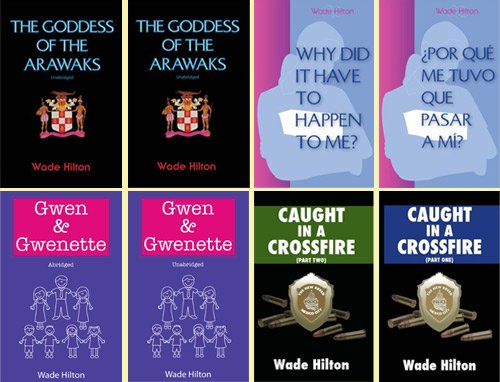 ---
---
---
---
Page Rank Checker - A free tool to check the page rank of any web site easily, without the need to install Google toolbar. This tool also allows you to display the page rank value of your web site right on your web pages.
---
Both the Internet and e-technology have changed the ways independent movies are made. Here's your chance to not only make your film but to have it screenwritten, financed and distributed for you.
---
It's always good to have somebody to count on in times of trouble. Let Registry Easy scan and safely get rid of errors and invalid entries that can cause your PC to freeze or crash. Click here for a closer look!
---
You can sell almost anything through SaleHoo and make huge profits doing so. Unleash the unlimited potential and start making money online by clicking here.
---
---
---
The Venus Factor is all about losing weight and keeping it off. The secret resides in the hormone Leptin which is the key to burning fat. Click here to see how weight loss is resolved!
---
This kind of meditation will help you get rid of stress, break free from phobias and behavioral problems, and bring you into deep relaxation, long lasting peace and happiness. Click here to find out more!
---
---