Used Books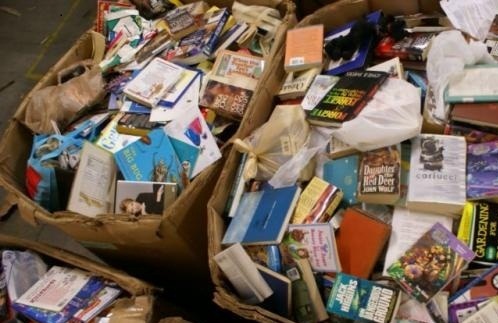 Used books, which were considered a cheap way of buying books, have turned themselves into an enormous business on line while maintaining their presence as a necessary means of selling books in millions of communities around the world. There'll always be a need to find a used book whether it be rare or antiquarian or just out of print. People will always have the necessity of finding used books on a worldwide basis.There´ll always be a market for these books.
People will always want to be around them especially those who frequent themselves to bookstores. They're tempted to browse through them and thus enticed to buy them for many reasons. The principal ones go by taste and as soon as they come across something, they don't hesitate to acquire it. These outings to bookstores are not affected by the e-book because book lovers will always want to go to them even if it's just to browse. A lot of other people are also entreated to look through them when they come in contact with them. It's easy to do that because used books are always available to onlookers who can touch them, admire them, thumb through them, and do a lot of other things with them. 

Used Bookstores Will Survive ... a While
The advent of the Internet has given used books another dimension online as more and more people browse and buy millions of them from bookstores and booksellers who have listings of thousands of books. They can help you find a specific book in a fast and reliable way with their modern search facility. It doesn't matter where you are on the globe. They can search for your book in any country and have it delivered to you in a short period of time. Four of the big giants in the business are Abebooks, Alibris, eBay and Amazon.com. They can get you a used book almost instantly. That's how big the used-book business has become and the sales figures are there to back it up.
They are even bigger in local communities all around the world. People like to go to these kinds of stores and browse through their display of books. Some of them go for fun. Others go in need of finding something in particular. And still others go directly to buy a book. Used bookstores are popular everywhere you go today. All the countries of Europe including France, Germany, Italy, Spain, Sweden, The Netherlands, Belgium, Denmark, Portugal, etc. have them in their remotest towns and villages. In LatAm and the Caribbean the business is very big as there are booklovers in every corner of the continent from Mexico to Argentina and the Caribbean islands make it an enormous commerce of theirs. Books are considered to be a gem to them and used bookstores make books easier to get and at a cheaper price.
They're Still in High Demand
Used books, or second-hand books as they were called, are books that were previously owned by someone other than the publisher or by a school, company, organization or library. These books are handed down to used bookstores or shops and are made available on the market, generally for half or less of their original price although rare or antique books or ones that are in demand might fetch for even more than what they cost before. This is what gave used bookstores the opportunity to become so important in a lot of communities. They have a place among the people and are in a position to develop themselves into the next generation of used bookstores by turning themselves into business. They can become cafés and a lot of them with the space and some money have. Times are changing and used bookstores have the ability to adapt to the changes because people are always going to be in need of their service.
A New Niche Will Arise From Used Books
Of course there are a lot of used bookstores that will go out of business if they are not quick enough to settle in with the change. Some of them buy too much then have problems selling. They have to know the market and feel the ebb and the flow and don't do business that will affect them. The Internet is another factor that has hurt local used bookstores a lot, but it has also provided them with opportunities such as social networking where they can tie in groups of people and cater directly to them. There are a lot of ways for used bookstores to stay in business. They're just going to have to come up with them in spite of all the setbacks they face. The used-book business can survive because there are always going to be people who will want a copy of a certain book at a cheaper price. That has been going on for a long time and will most likely continue doing so. People will always be in need of a secondhand book, or should I say a used book.
At Wade Hilton from Jamaica you know that we're always in need of your comments and opinions, so don't hesitate to let us hear from you especially dealing with the subject matter of used books, a business that has had its ups and downs all along its entire history although recently it seems as if it has taken a big blow from the world crisis and the Internet.
---
---
---
---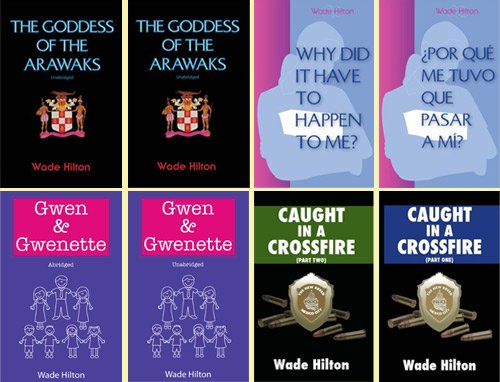 ---
---
---
---
---
Chinese is currently one of the most important languages that people around the globe want to learn. Here's your chance to speak and understand it easily online. Click here to take a closer look!
---
It's always good to have somebody to count on in times of trouble. Let Registry Easy scan and safely get rid of errors and invalid entries that can cause your PC to freeze or crash. Click here for a closer look!
---
---
This kind of meditation will help you get rid of stress, break free from phobias and behavioral problems, and bring you into deep relaxation, long lasting peace and happiness. Click here to find out more!
---
Did you know that you can borrow money for real estate, business finance, or to lease vehicles and equipment, or for credit lines? Yes, you can. By establishing a business credit right here. See for yourself!
---
EasyVideoSuite is the most powerful video marketing software on the Internet. You can create your videos, then publish and market them with this drag-and-drop system. Click here to find out more!
---
TubeLaunch is the hottest way to make money online right now. All you have to do is upload your own or ready-made videos to YouTube and get paid for it. You can't miss out on this!
---
---
---
Page Rank Checker - A free tool to check the page rank of any web site easily, without the need to install Google toolbar. This tool also allows you to display the page rank value of your web site right on your web pages.
---
DigiCamCash can show you how to turn your photos into money. All you have to do is take your pictures, submit them online and earn hard cash doing it. Click here to learn how.
---
If you're into photography, here's the best way to not only turn them into professional photos with fine techniques but make videos out of them. Click here to see for yourself.
---
Here's a great way to master the German language quickly and easily. This method puts all the fun into learning this language which is otherwise considered difficult to speak and understand. Click here to get a better idea!
---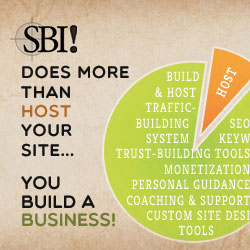 ---